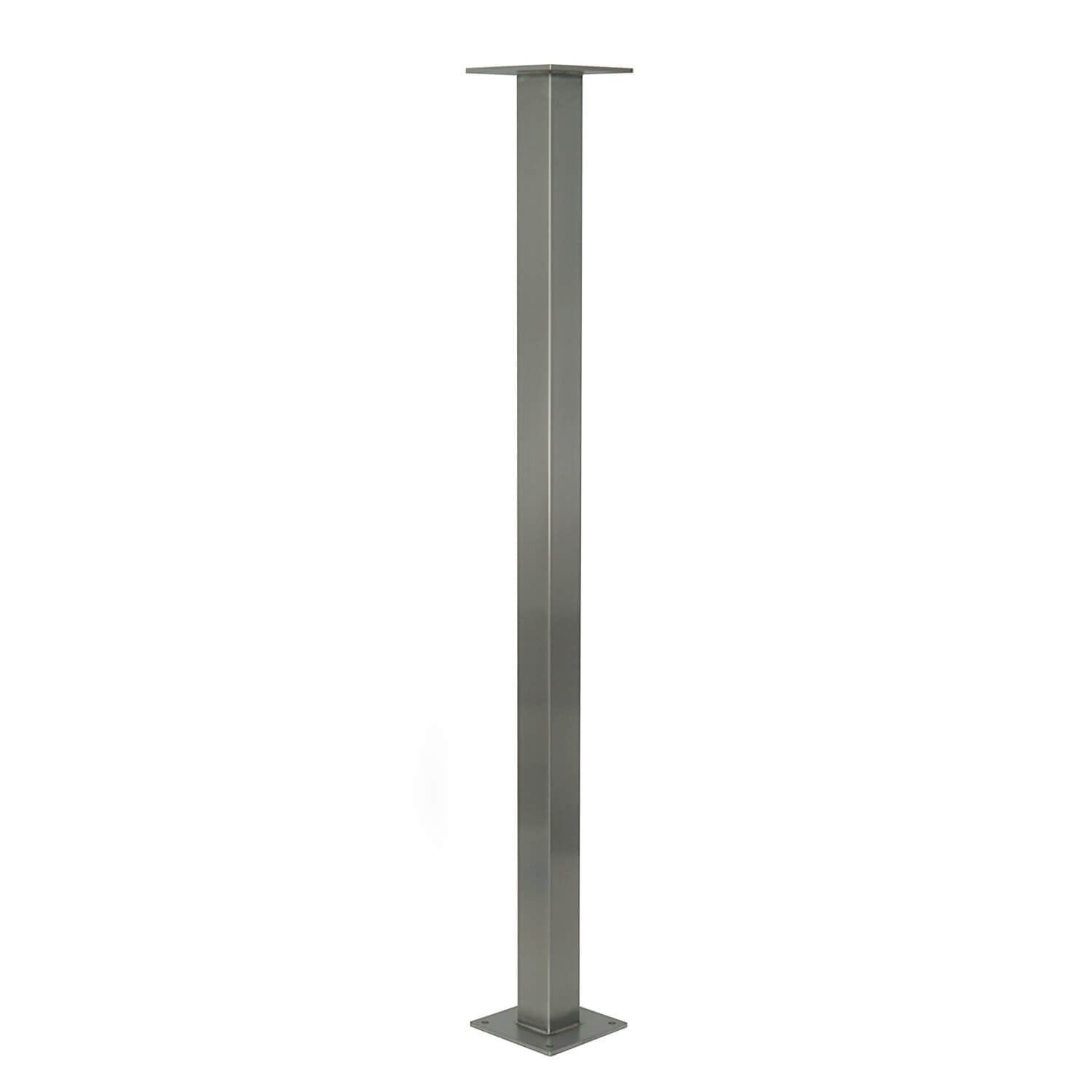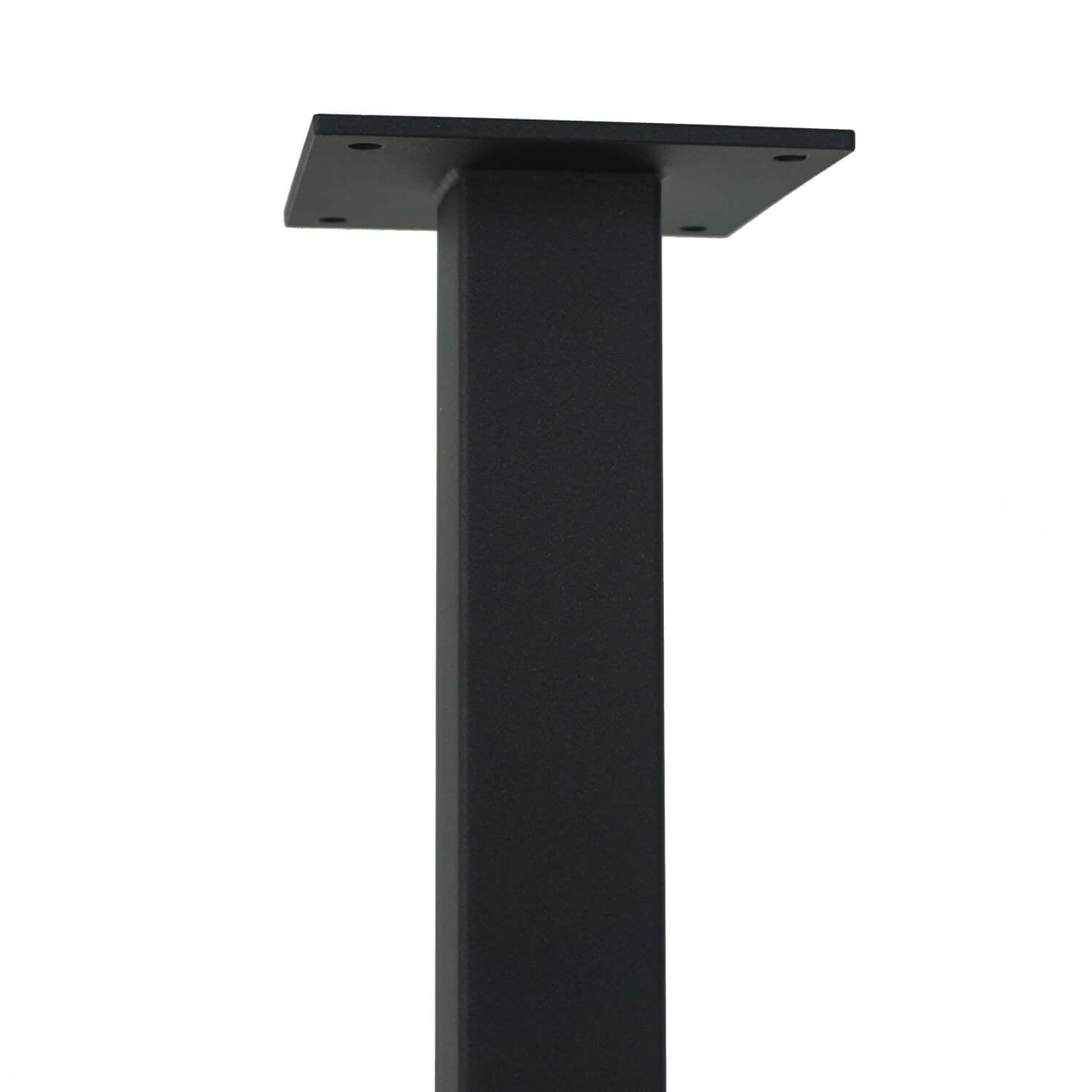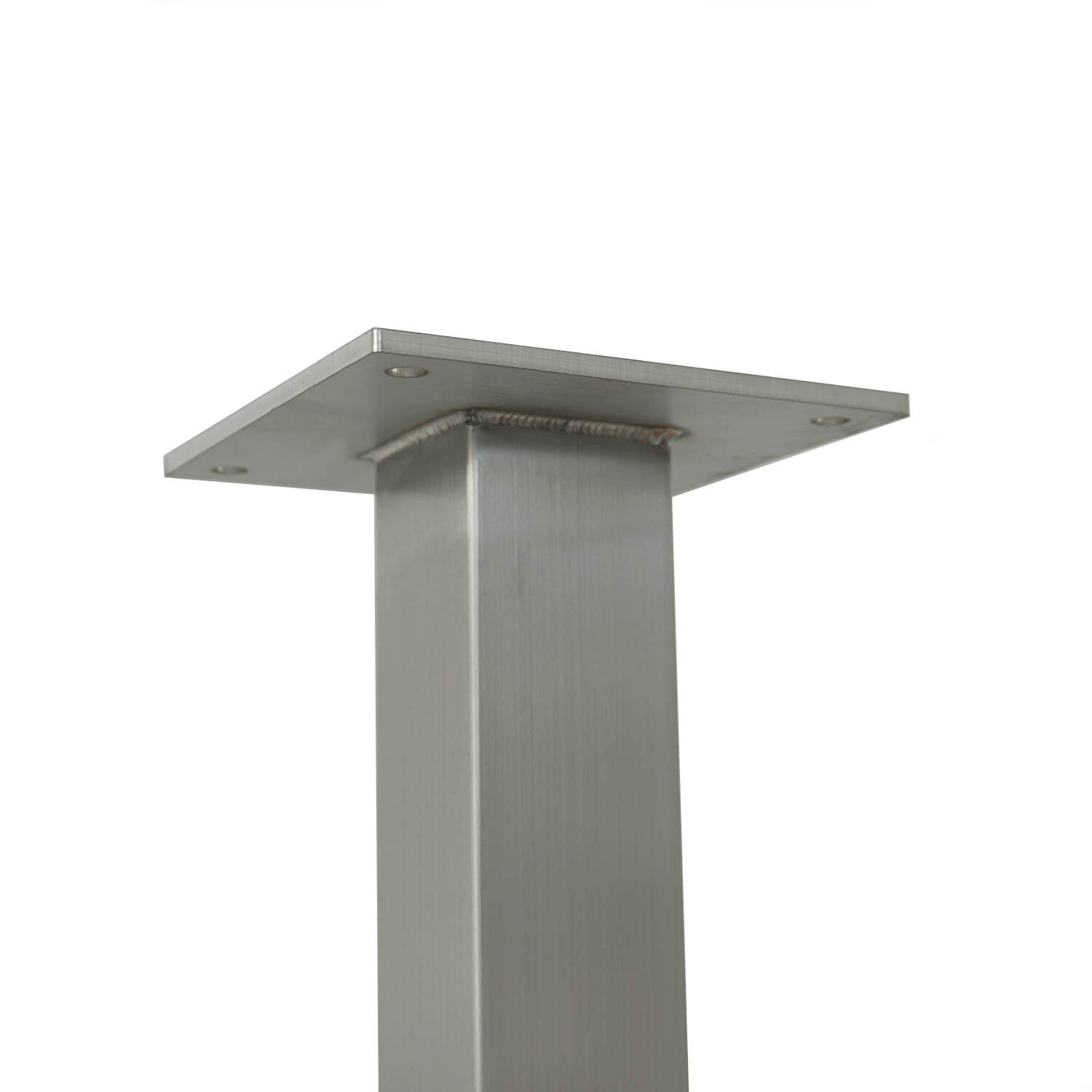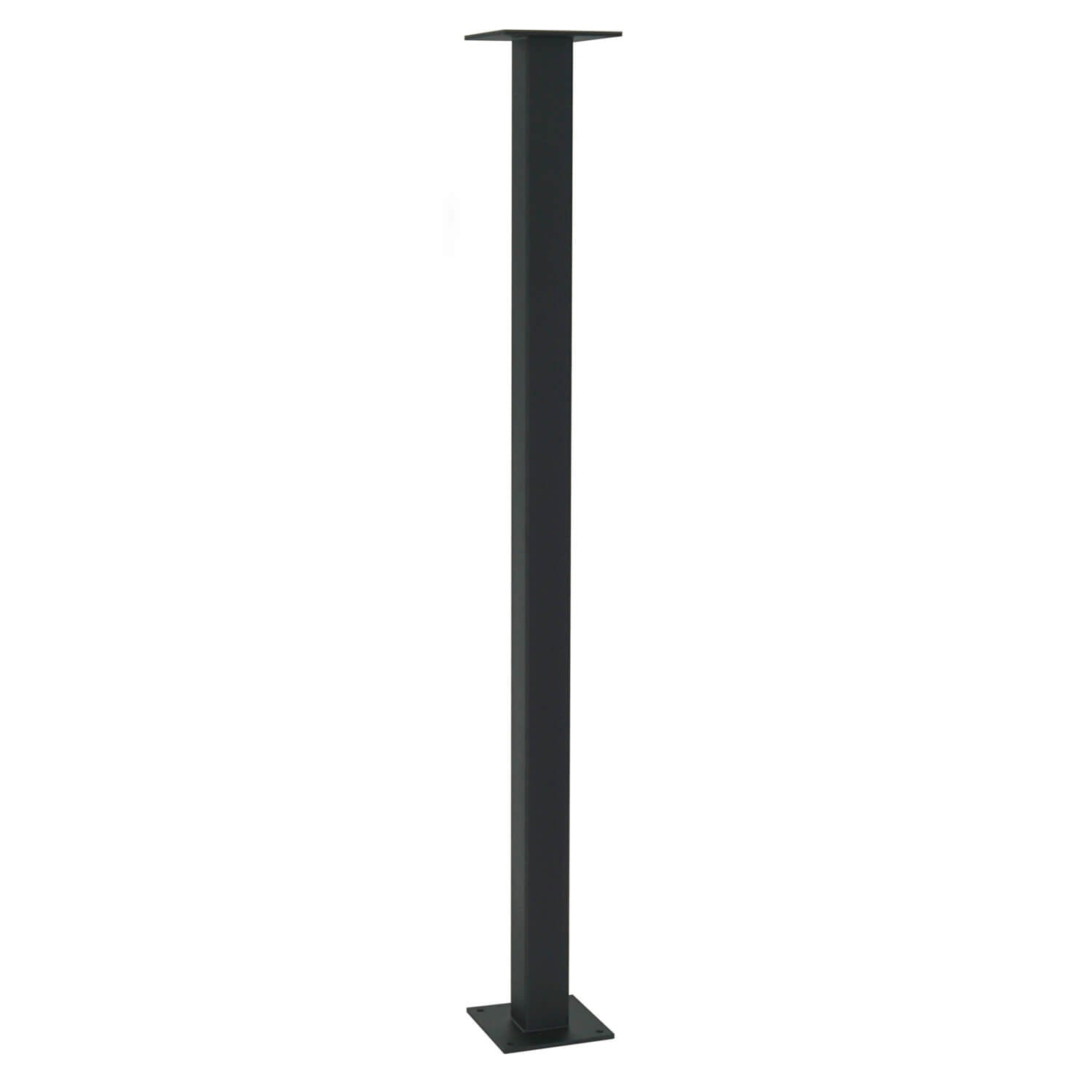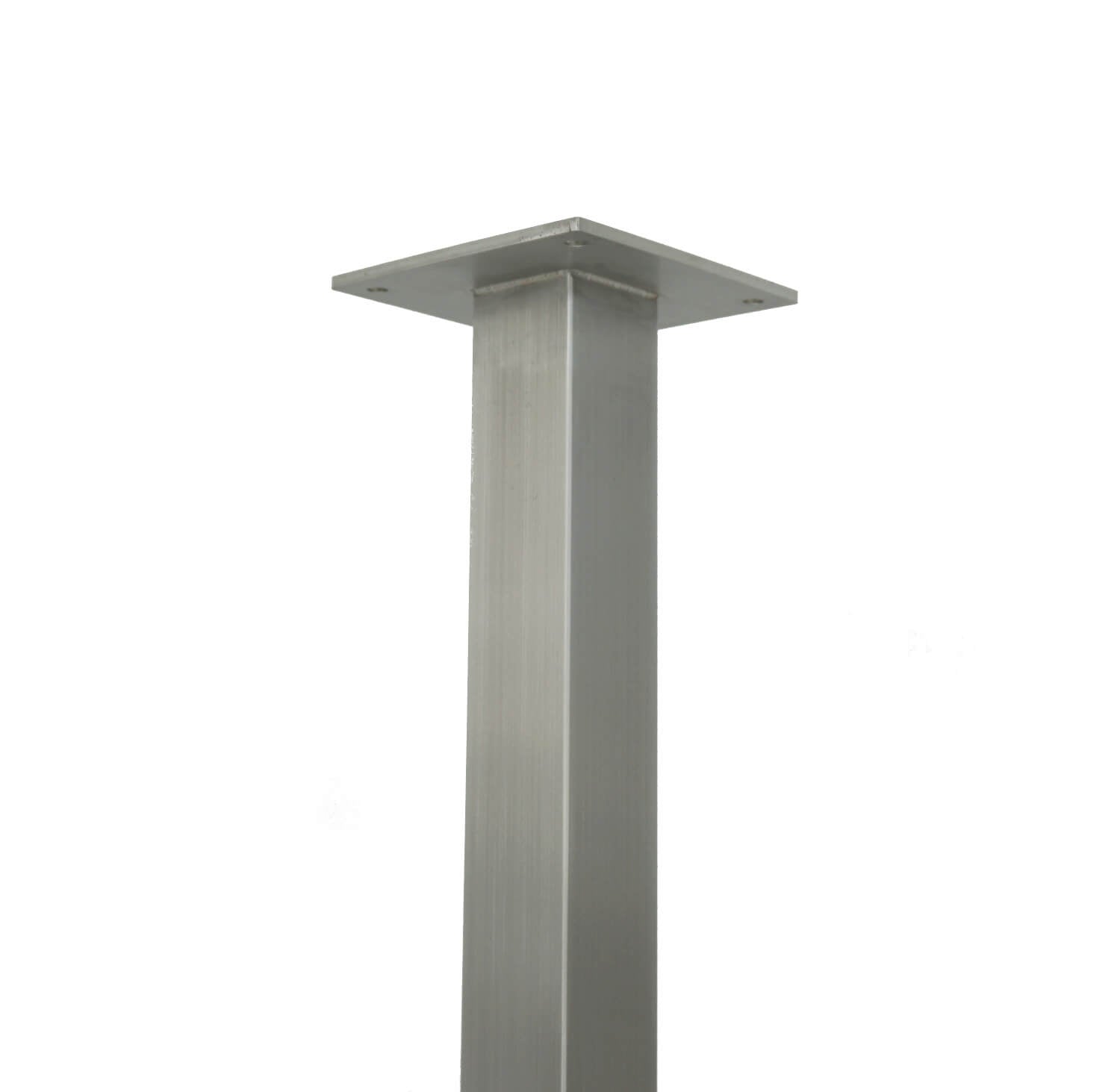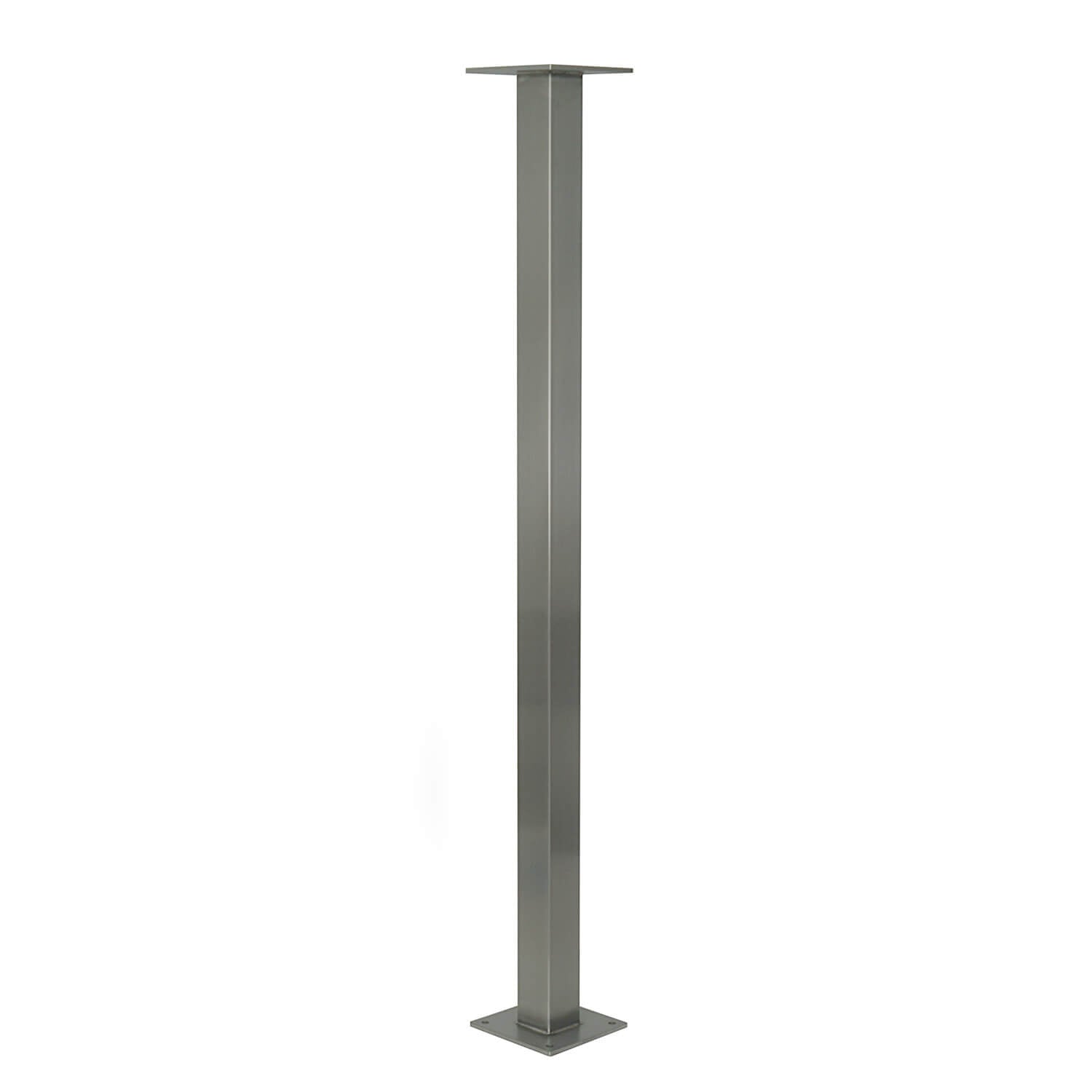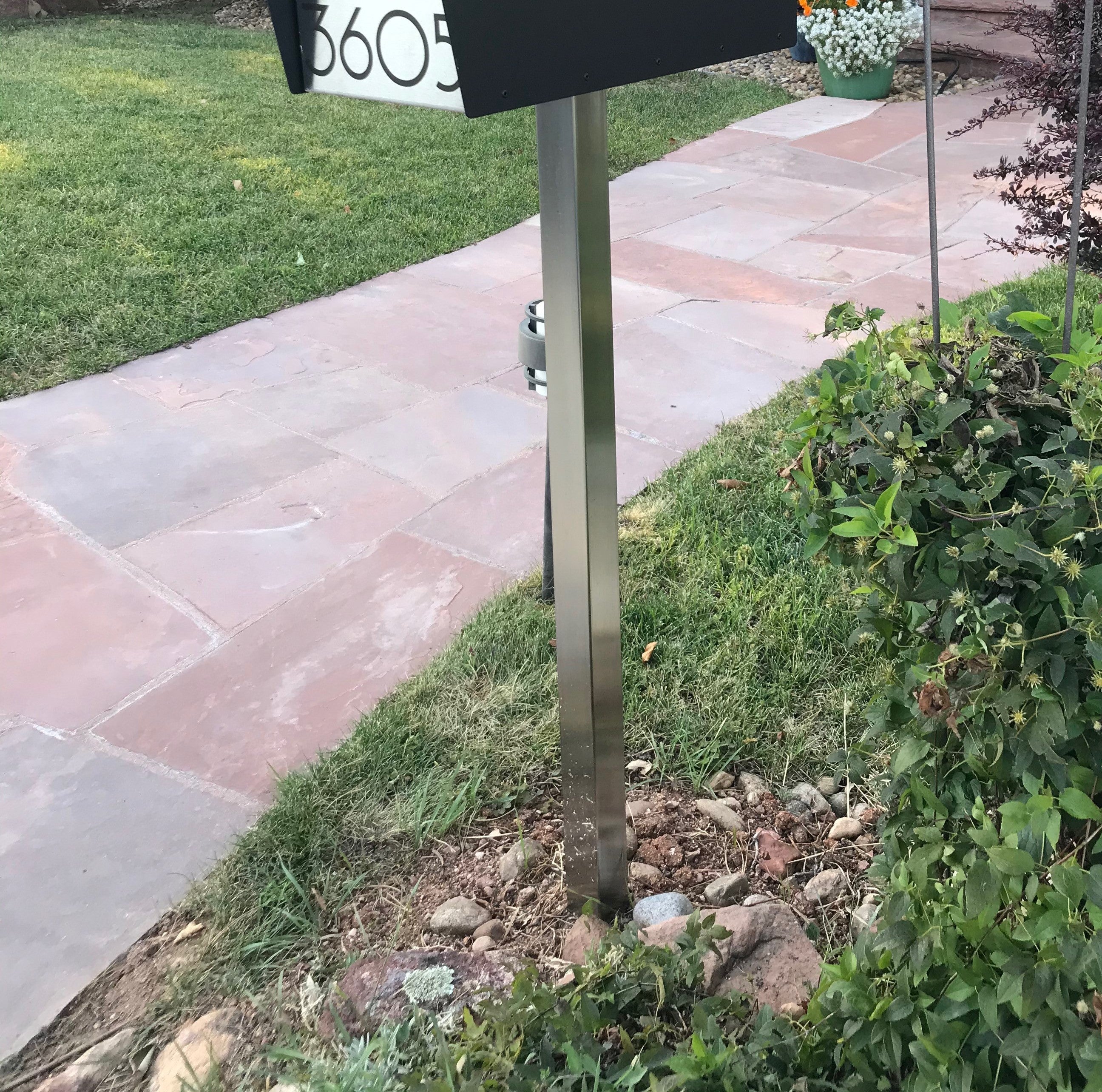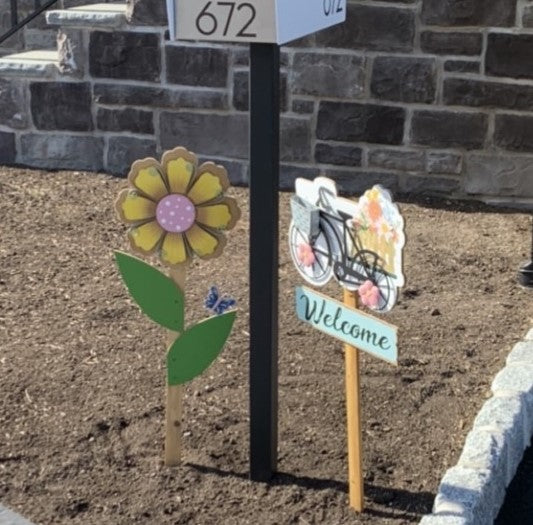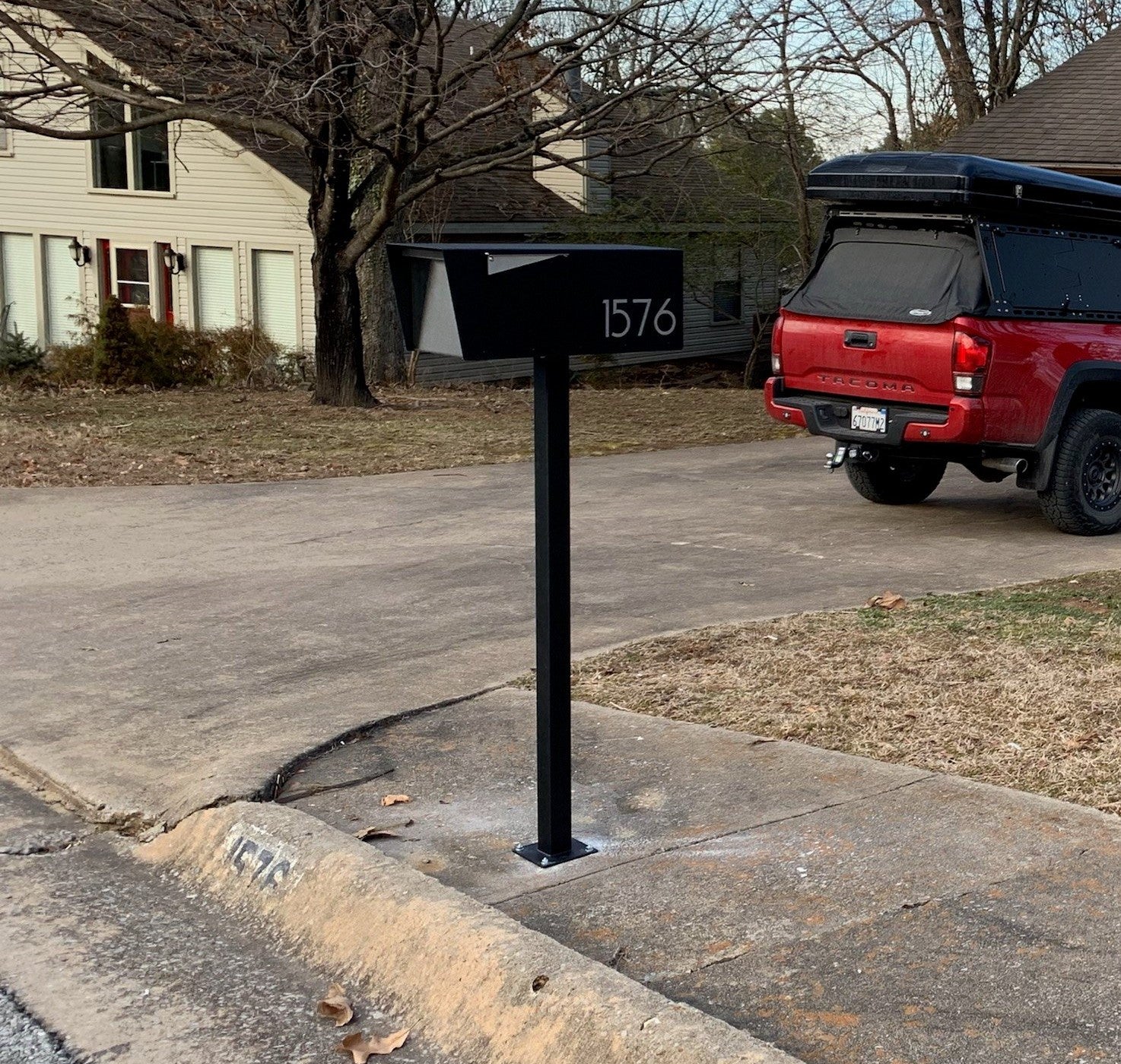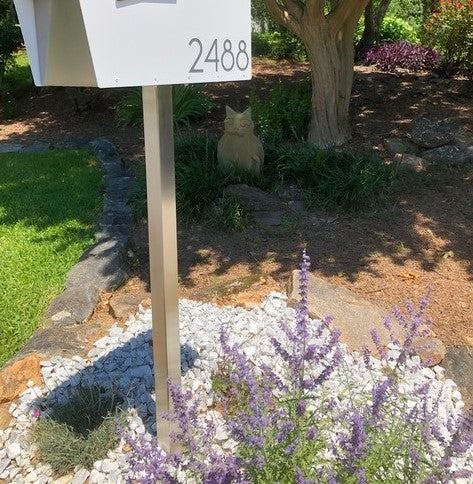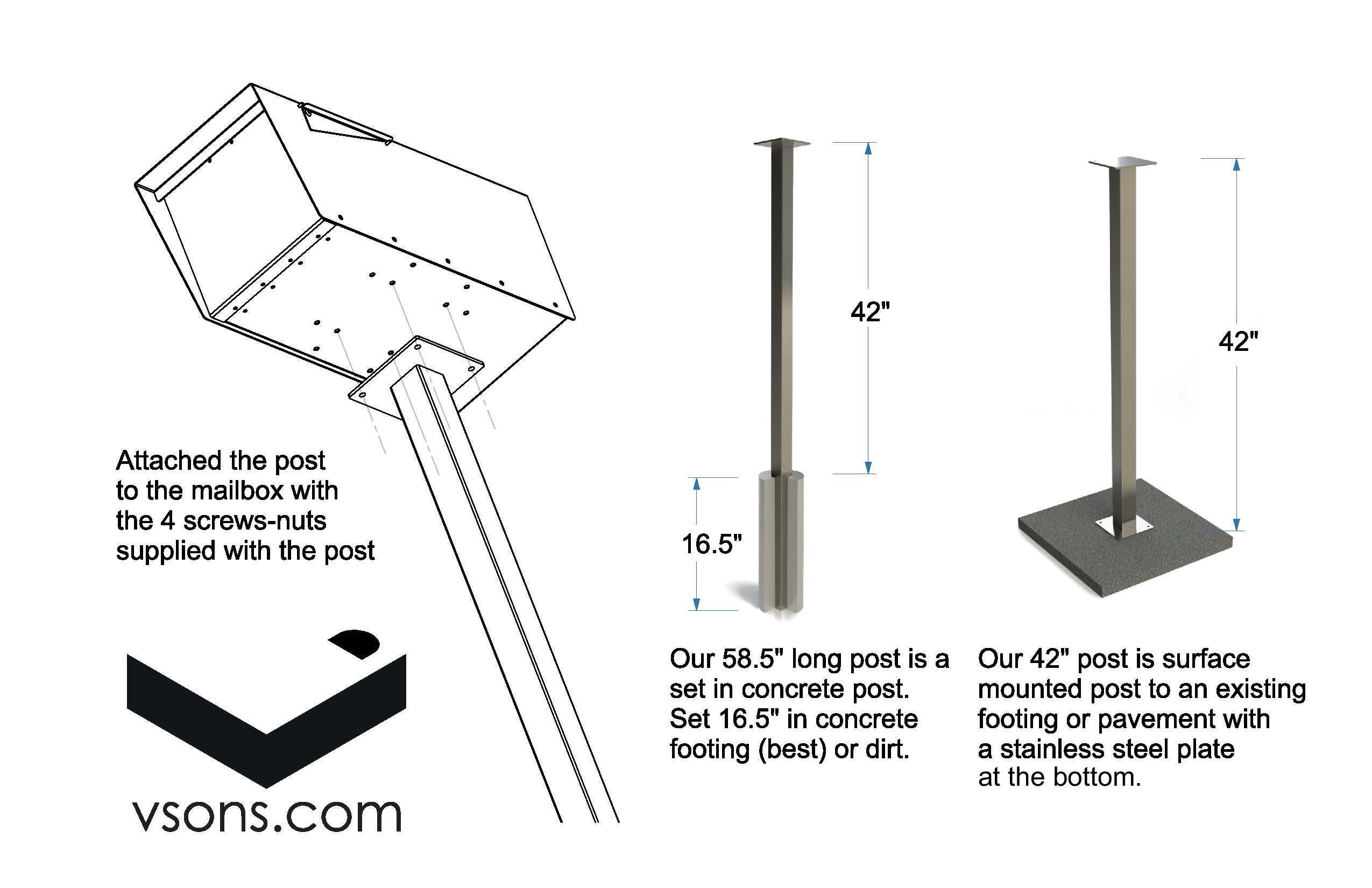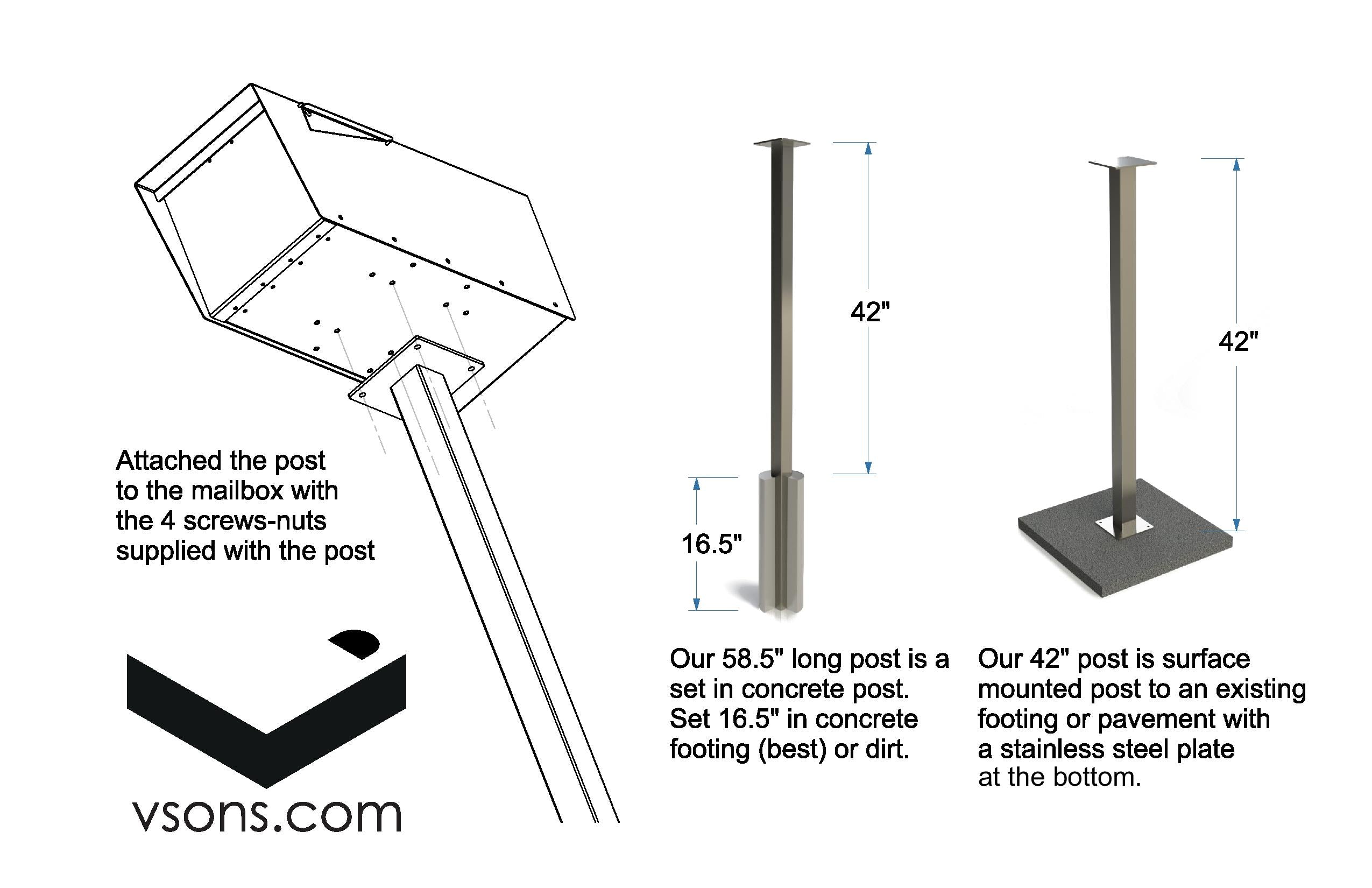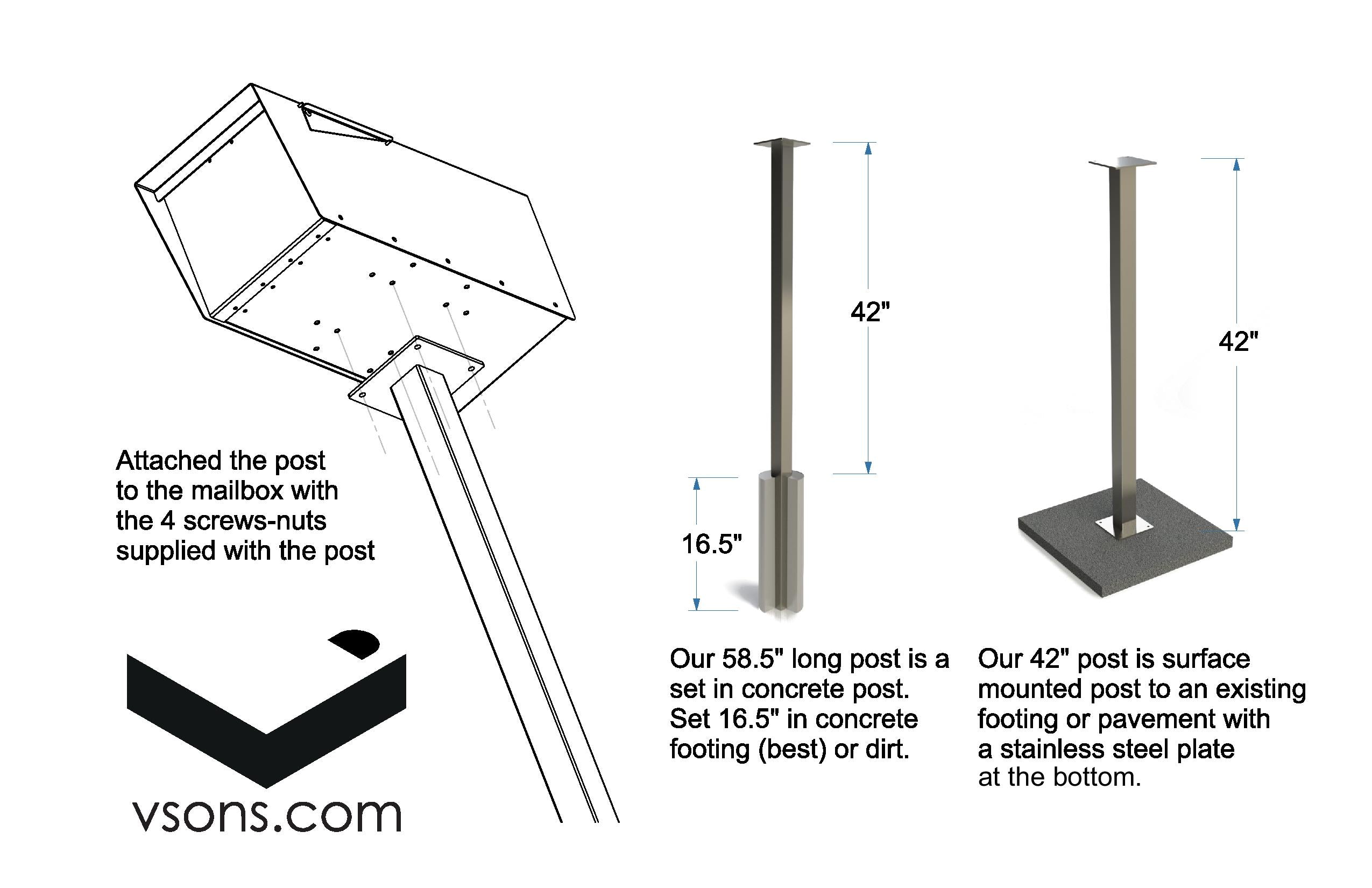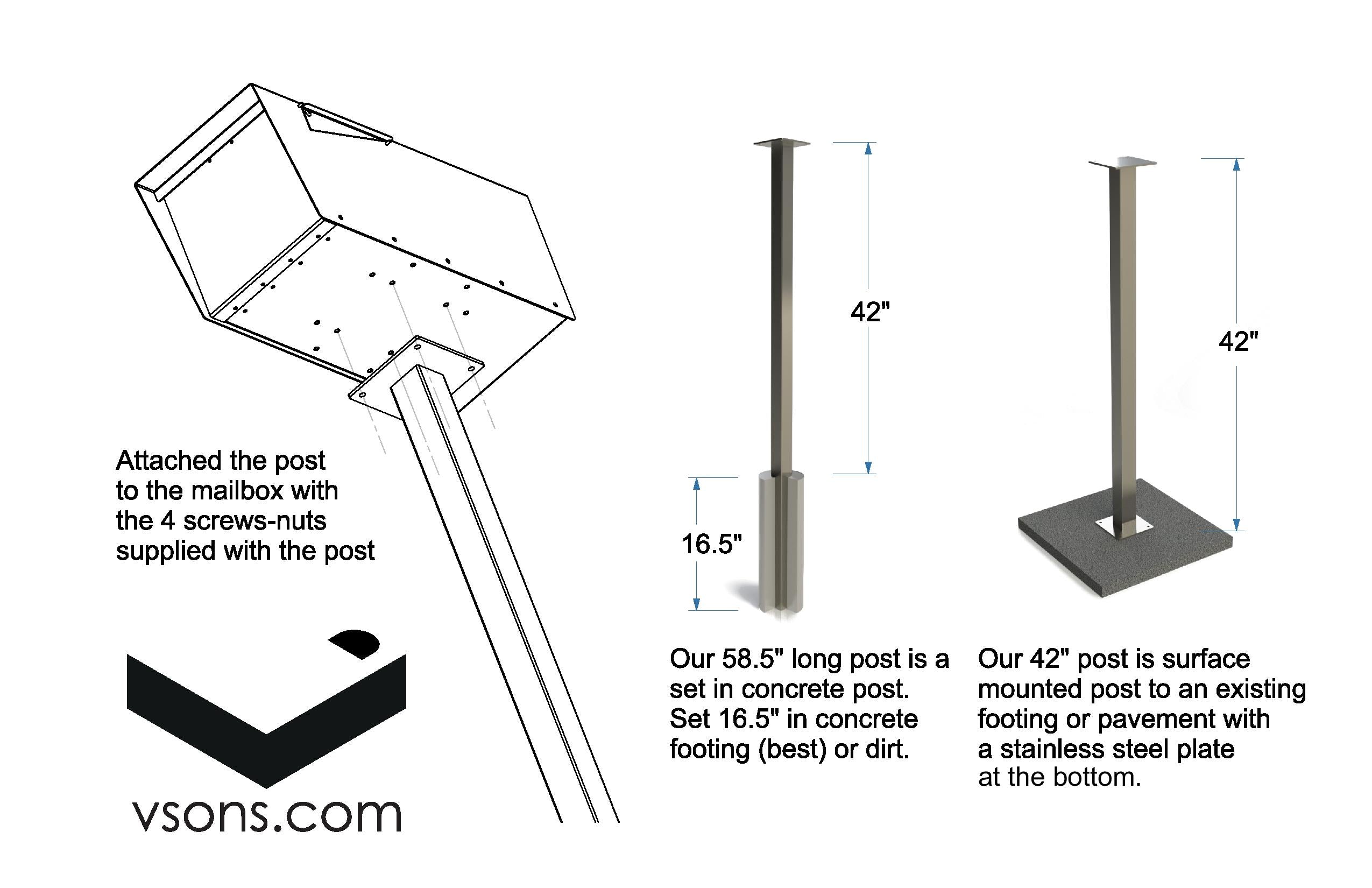 Surface mounted post 42" - Stainless steel
Description and informations
Shipping
Ask a question
Description and informations
Surface mounted post 42"
Suface mounted post stainless-steel post for Anthony and Jeremy mailboxes. 
The mounting hardware is included to attach the mailbox.
The black and white posts are powder coated on stainless steel.

This post is a 42" long square 2" x 2" with 2 welded mounting 3/16" thick plates.

USPS GUIDELINES :

Placing the Mailbox
Here are some helpful guidelines to follow when installing your mailbox:

Position your mailbox 41" to 45" from the road surface to the bottom of the mailbox or point of mail entry.
Place your mailbox 6" to 8" back from the curb. If you do not have a raised curb, contact your local postmaster for guidance.
Put your house or apartment number on the mailbox.
If your mailbox is on a different street from your house or apartment, put your full street address on the box.
If you are attaching the box to your house, make sure the postal carrier can reach it easily from your sidewalk, steps, or porch.

Installing the Post
The best mailbox supports are stable but bend or fall away if a car hits them. The Federal Highway Administration recommends:

A 4" x 4" wooden support or a 2"-diameter standard steel or aluminum pipe.
Avoid unyielding and potentially dangerous supports, like heavy metal pipes, concrete posts, and farm equipment (e.g., milk cans filled with concrete).


Will the stainless steel eventually rust?
Technically no, stainless steel can't rust by itself like raw steel, but... If you live by the ocean or are exposed to salt water or de-icing salt, make sure to choose the appropriate mailbox; stainless steel 304 and 316L can easily be contaminated and rust (spots) can appear in saltwater or de-icing salt conditions. Contamination usually comes from raw steel dust or salt (including de-icing salt). If it even happens to you, let us know, we can sell you a stainless steel restorer.

 

We won't guarantee premature rust on stainless steel in a saltwater area or because of de-icing salt. Stainless steel can't rust by itself. Salt water is in the air (dew, mist, etc) more than rain and de-icing salt is from the street.
The best

 

post

 

for all weather that can't rust is our stainless steel

 

powder coated

 

post (black or white). 
We ship only with UPS. Standard free shipping is usually 3-7 business days. You can choose UPS 3 business days shipping at checkout for an extra fee. 
Once ready, we will send you the confirmation that it is shipped with the tracking numbers. If you purchased a post with your post mounted mailbox or purchased several mailboxes, it will be separate boxes,1 tracking numbers per box, but you will receive only one UPS tracking numbers; if you want to see other tracking go on the UPS website.