FAQ
We answer all your questions.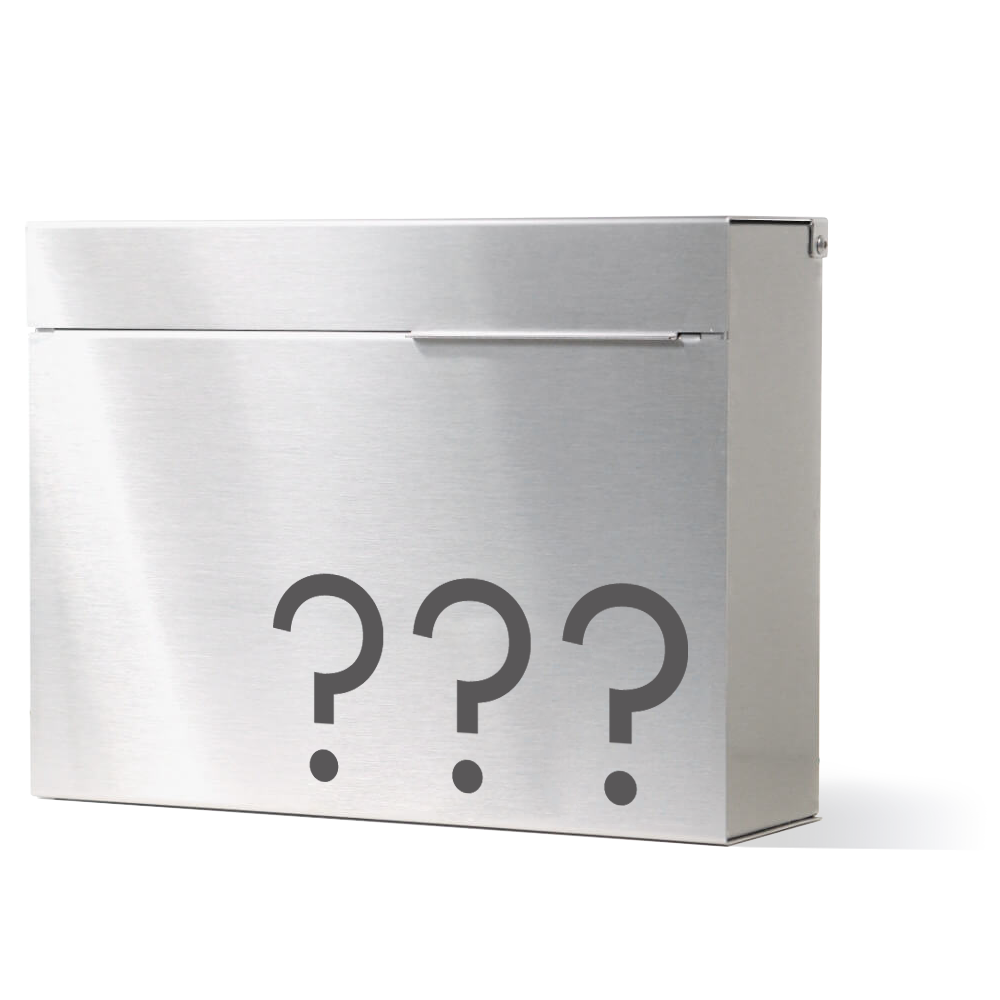 Can you make custom mailboxes?
No. unfortunately. However, for larger orders (over 100 mailboxes), we can accommodate.


Do you design your own mailboxes?


Yes, everything that we offer on our website is designed by Vsons!
Where do the names of your mailboxes come from?                            

Each mailbox is named after one of our team member's children!
What is laser engraving?
Laser engraving is the practice of using lasers to engrave an object permanently. The technique does not involve the use of inks.


What is your standard shipping time?
We ship with UPS. The shipping time is usually 4 to 7 business days.


Will the stainless steel eventually rust?
Technically no, stainless steel can't rust by itself like raw steel, but...

If you live by the sea or are exposed to salt water or de-icing salt, make sure to choose the appropriate mailbox; stainless steel 304 and 316L can easily be contaminated and rust (spots) can appear in saltwater or de-icing salt conditions. Contamination usually comes from raw steel dust or salt (including de-icing salt). If it even happens to you, let us know, we can sell you a stainless steel restorer.

 

We won't guarantee premature rust on stainless steel in a saltwater area or because of

 

de-icing salt. Stainless steel can't rust by itself. Salt water is in the air (dew, mist, etc) more than rain and de-icing salt is from the street.


The best mailbox for all weather that can't rust is our aluminum powder coated mailboxes. Aluminum can't rust!

Are your mailboxes lockable?
We offer several locking mailboxes. Please review the product descriptions.


What are the dimensions of your mailboxes?
We offer a wide variety of mailbox sizes. Please review the product descriptions.


Are your mailboxes covered by a warranty?
Yes! Please review our terms and conditions


Will the vinyl decals peel over time?
We use outdoor vinyl decals. If a decal does peel, just contact us and we'll replace it, for life!