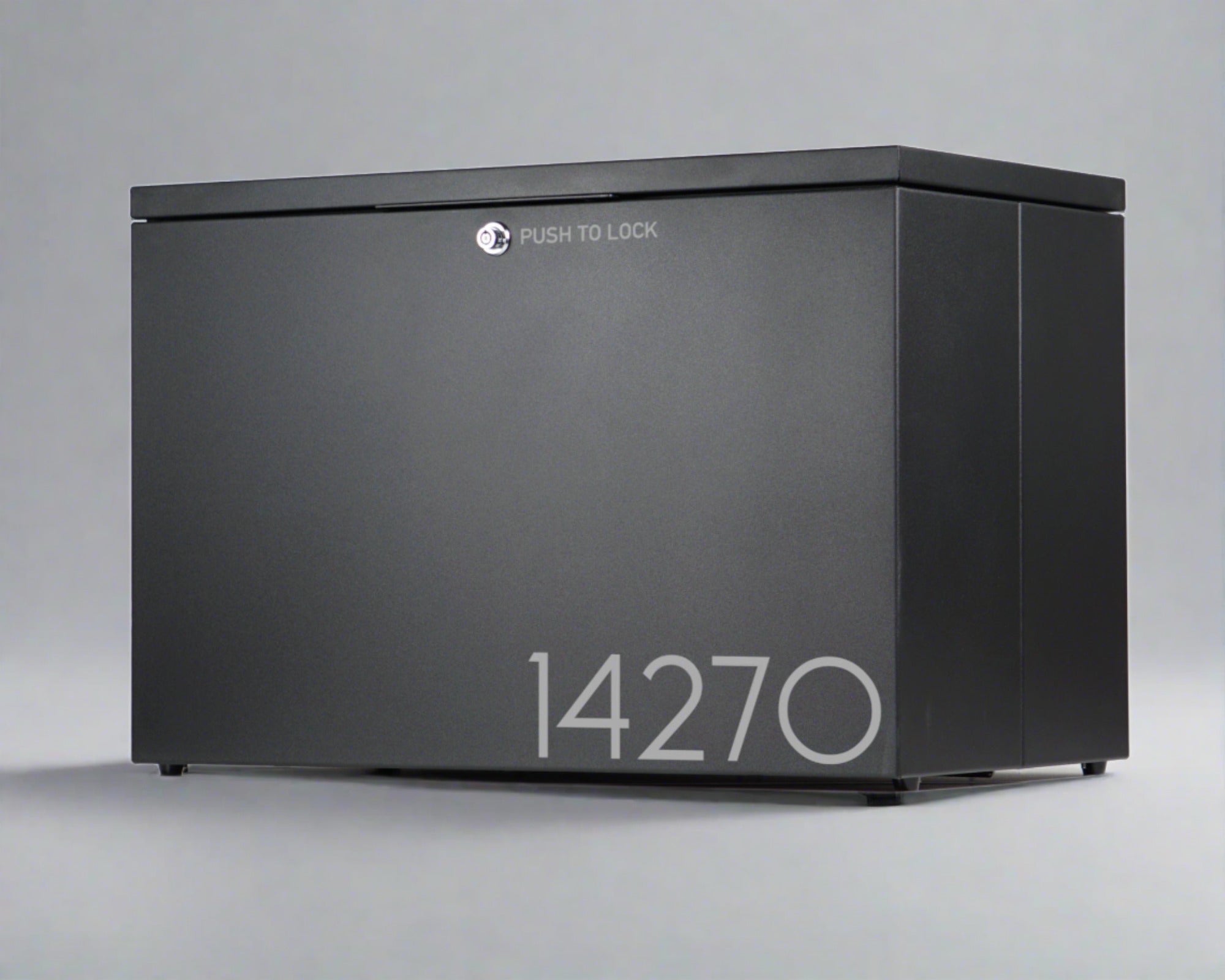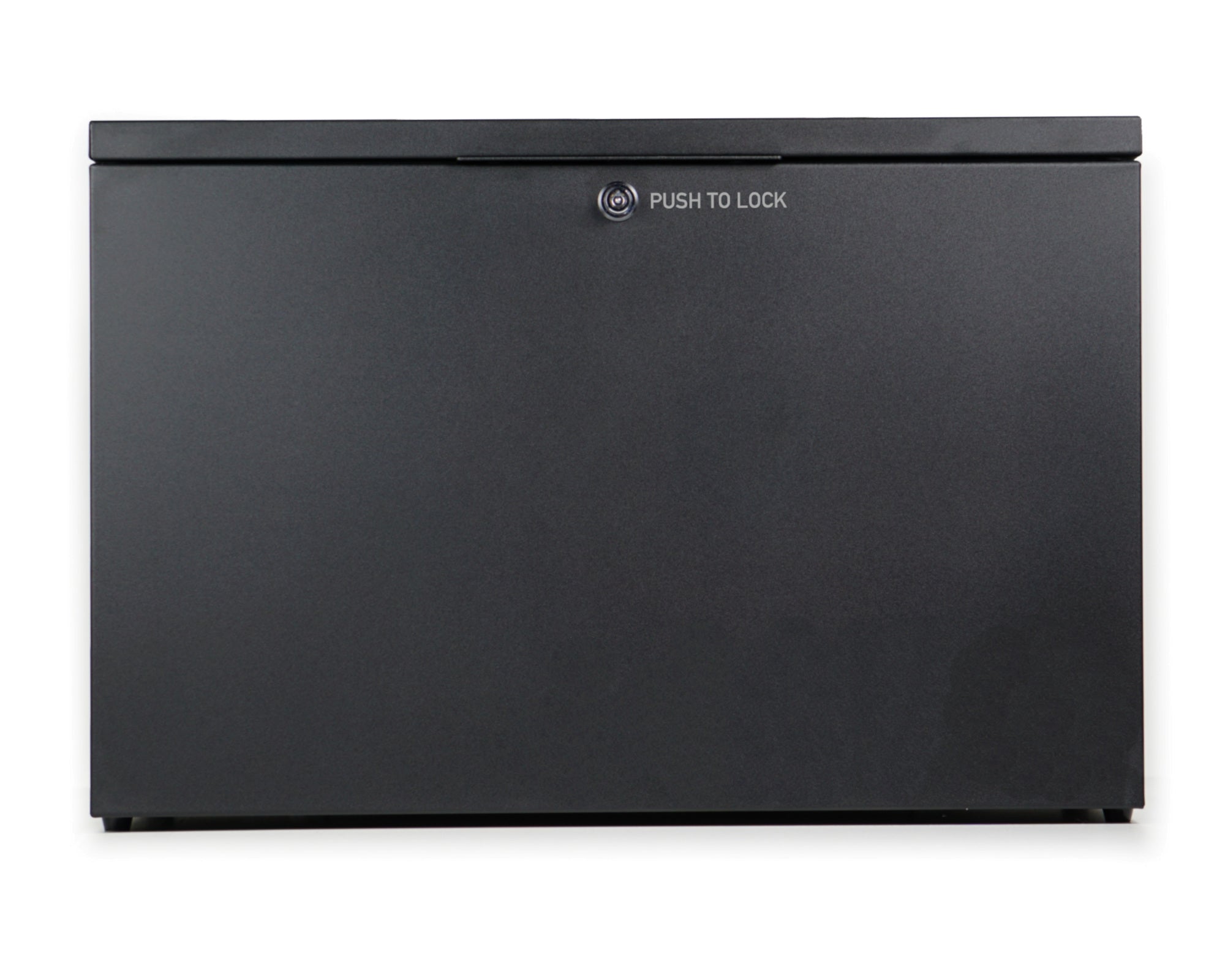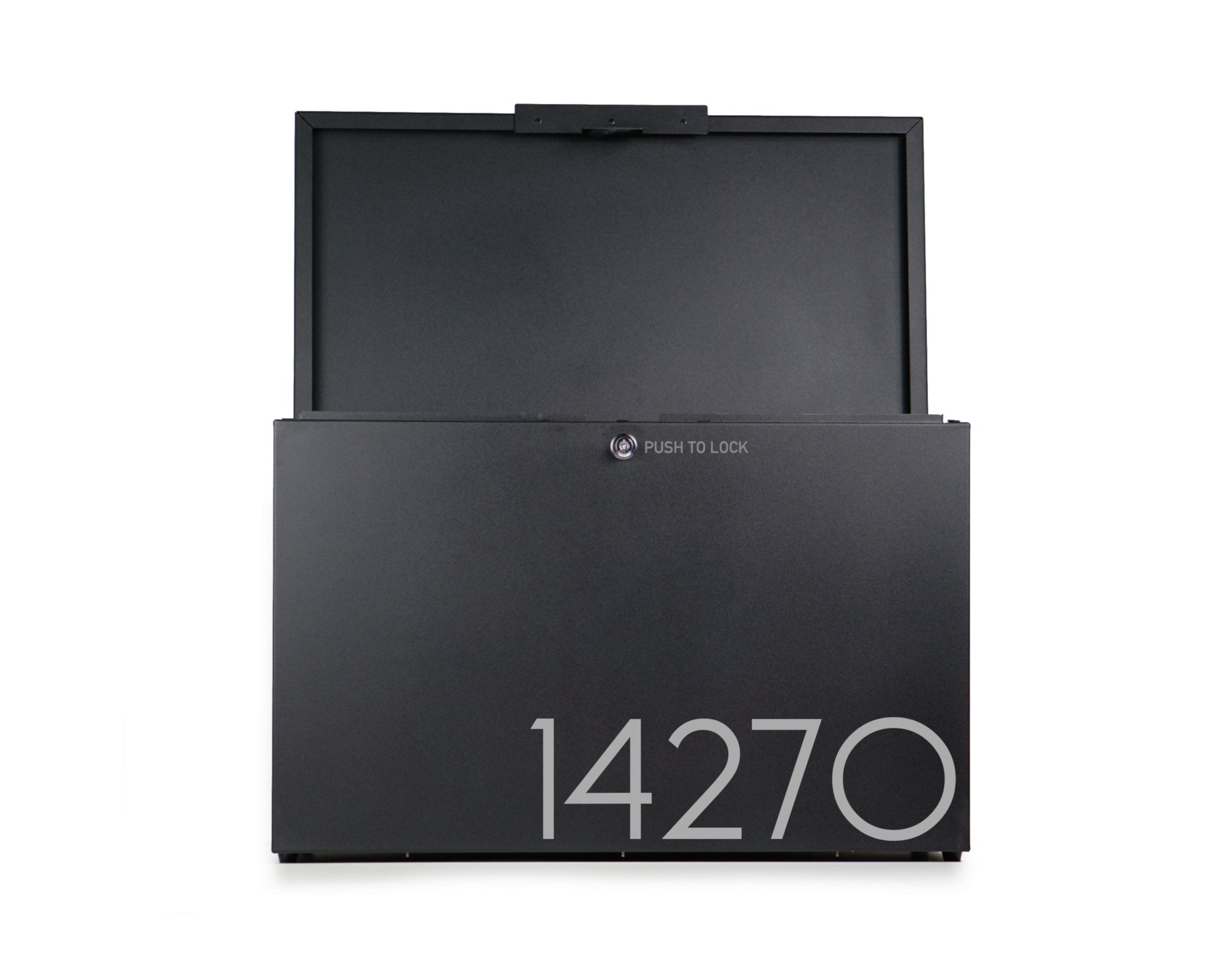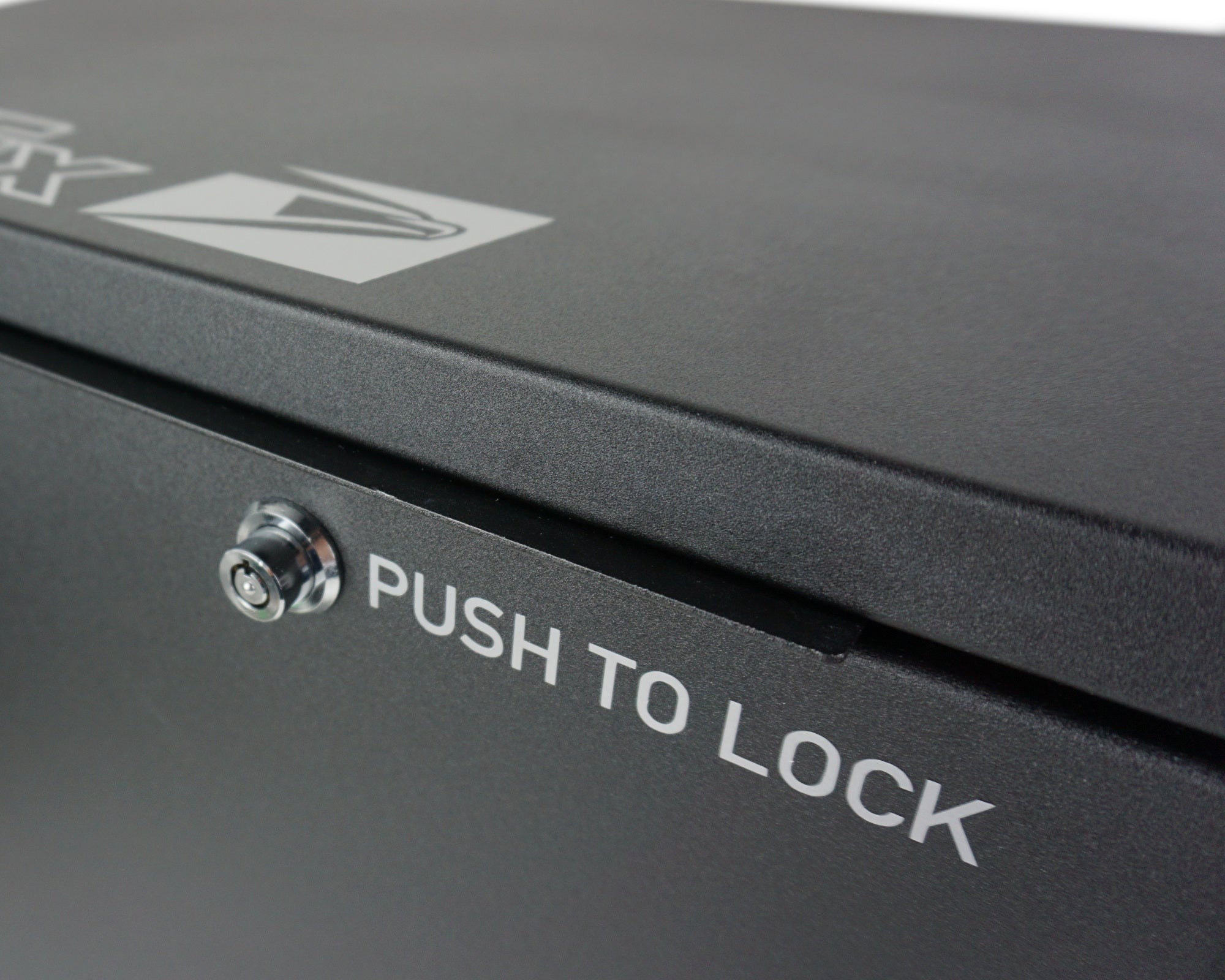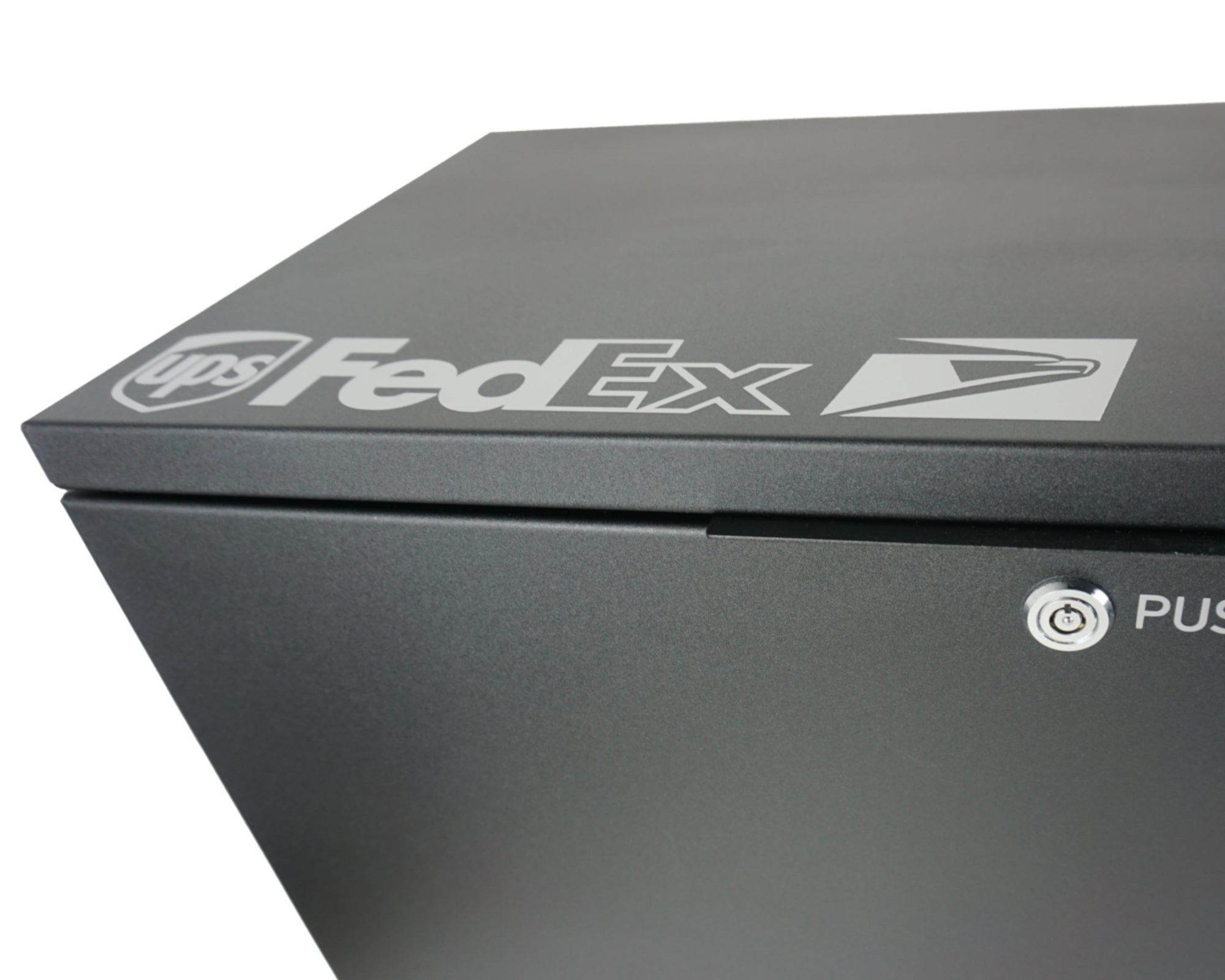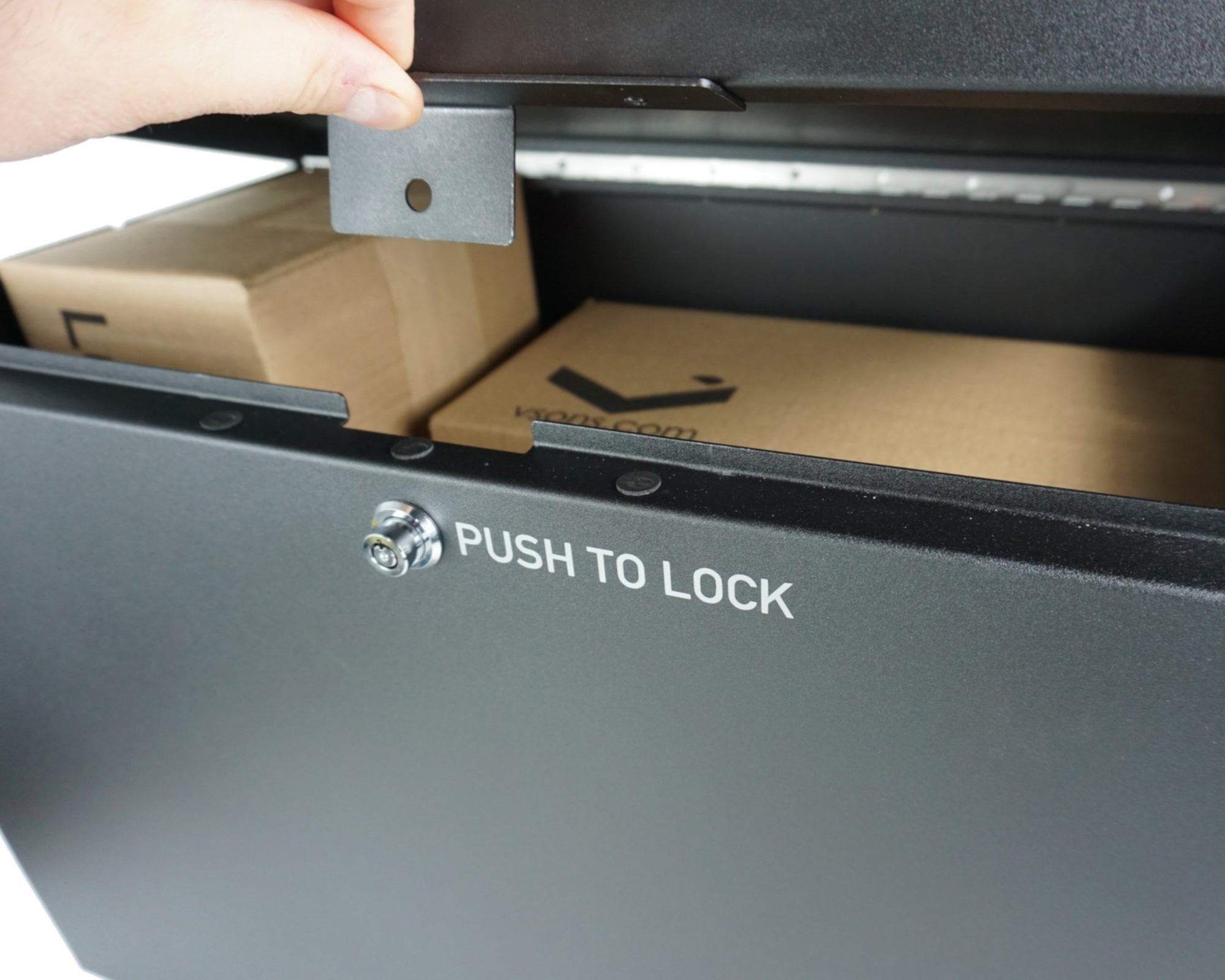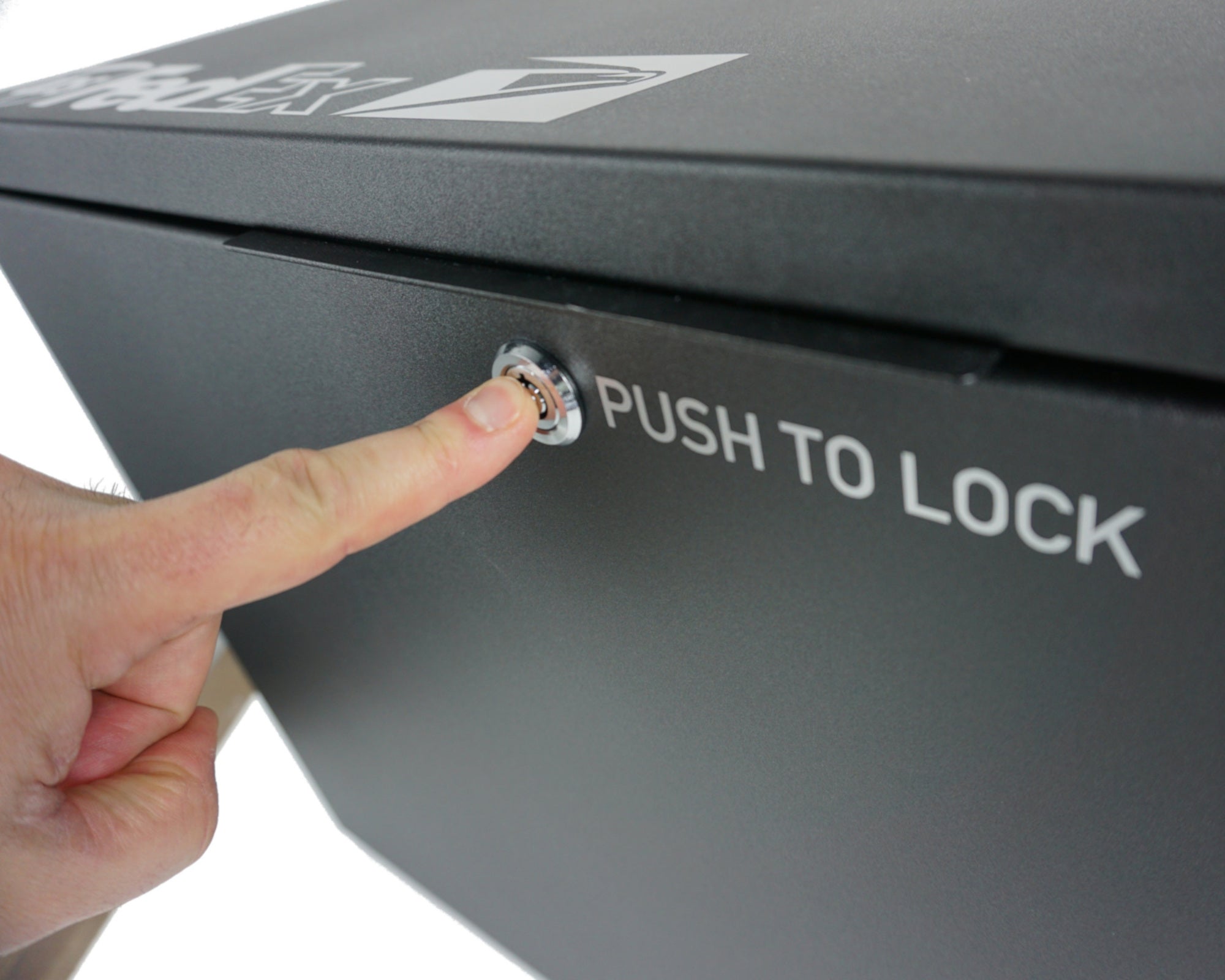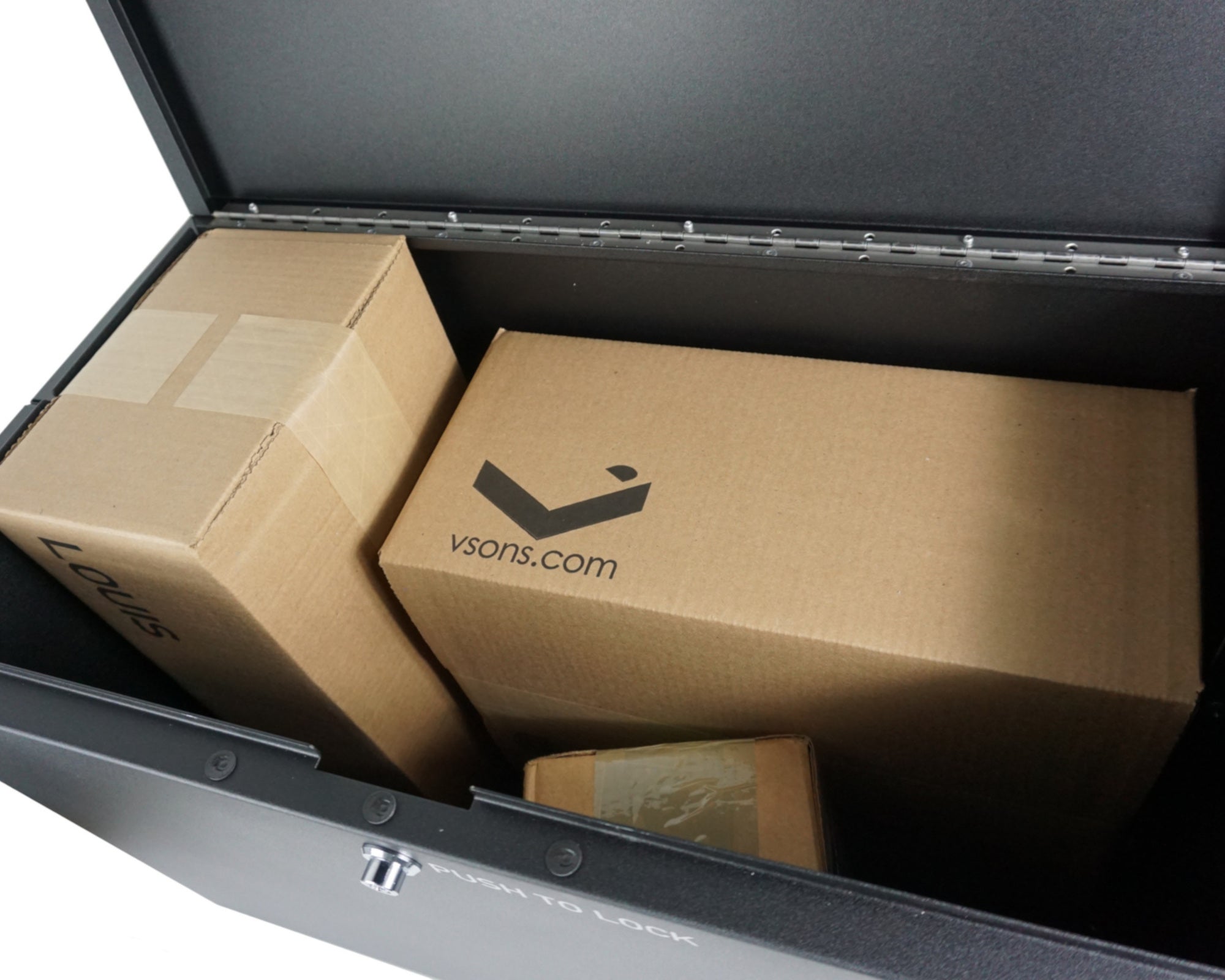 The Vsons BOX BOX! Locking parcel drop box
Description and informations
Shipping
Ask a question
Our new design, the Vsons BOX BOX is an extra-large parcel drop box that can be locked by a simple push of a button.
We first designed this for our own personal needs; having our packages left at our front door, whatever the value was in it and sometimes been stolen was enough for us to start design something simple that anybody can use; no electronic, no complicated padlock, only simple push button! But once locked, it can only be unlocked by the owner, so, it's good for one delivery until it's unlocked.

UPS, USPS, Fedex and Amazon logo are standard and installed on the mailbox by us.
It can be bolted to the ground and personalized.

Offered in black powder coated, vinyl decals lettering (for numbers and texts) is available in many colors. Size: 26"w x 14"d x 17.5"h.
All of Vsons timeless mailboxes are made with expert craftsmanship and durability to last a lifetime.
Type: Floor mounted
Material: Black powder coated galvanized steel 18 ga
Dimensions: 26" w. x 17.5" h. x 14"d.
Weight: 22 lbs
Numbers or letters: Vinyl decals
Installation: holes
Lockable: Yes
Mounting hardware: not included (please use 1/4" screws adapted to your floor)
Model : #BB2614B
Usually shipped:  1-3 Business Days
If you choose black on black vinyl, it is really black on black. If you want something that really stand out, choose another color ;)
We ship only with UPS. Standard free shipping is usually 3-7 business days. You can choose UPS 3 business days shipping at checkout for an extra fee. 
Once ready, we will send you the confirmation that it is shipped with the tracking numbers. If you purchased a post with your post mounted mailbox or purchased several mailboxes, it will be separate boxes,1 tracking numbers per box, but you will receive only one UPS tracking numbers; if you want to see other tracking go on the UPS website.